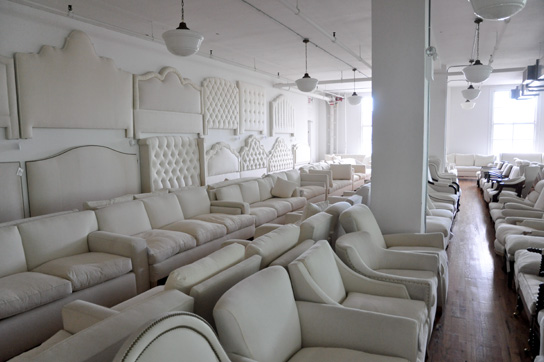 I had a chance to see my friend's video shooting project at a furniture showroom & factory in Chelsea. They were making a pilot TV show.
The sofas are upholstered with white cloths so their shapes can be more visible.
They've been making furniture since 100 years ago and still keep their traditional craftsmanship.
Mike Kobal, the photographer, is shooting the video with a single-lens reflex camera and make more beautiful images. Lisa Sternfeld, the lead, guides you to the world of design!
I can't wait to see her show on the TV networks one day!!