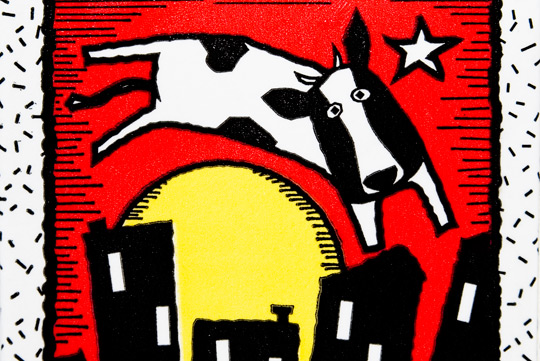 This product is the same brand I had posted before but the brand logo & the cow are little different.
I believe they re-dsesigned the brand and this could be the original??
A jumping cow and the moon made me feel like touching a wind of a 80′s night.
Perhaps this design comes from 80′s?